Healthy at Home Eviction Relief Fund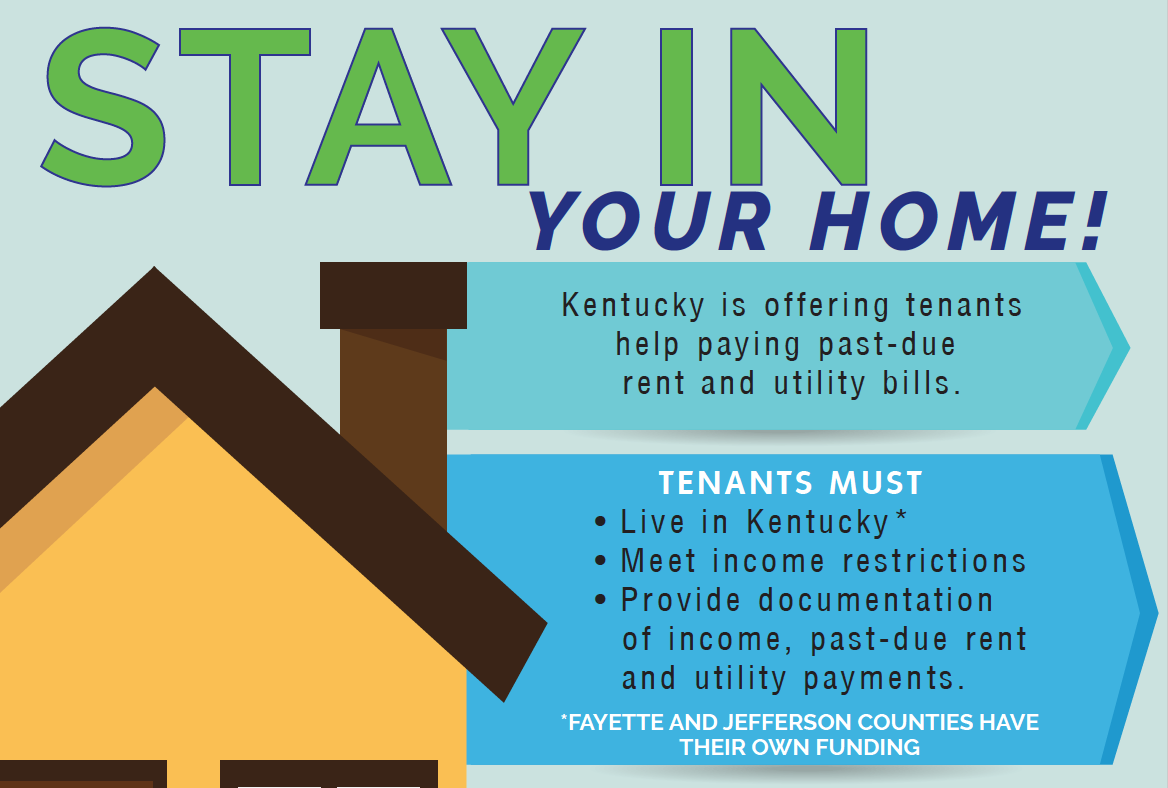 Currently, the Kentucky Housing Corporation has expended just under $30 million of an available $220 million to program applicants. They are actively seeking applications from both tenants and landlords for rent and utility assistance.
As a reminder, the Kentucky Healthy at Home Eviction Relief Fund provides significant debt relief for renters who owe on their rent and/or utilities and help landlords and utilities receive payments in 118 counties across the Commonwealth. In partnership with the Kentucky Housing Corporation, the program uses a portion of the $265 million in federal Coronavirus Relief Funds the commonwealth recently received. Fayette County and Jefferson County also received funding and have their own programs.
Tenants can apply for assistance through the Team Kentucky portal for rent and utilities dating back to April 2020, and for three months of future payments. For rental assistance, both landlords and tenants need to apply online.
There are some federal guidelines that both renters and landlords must meet.  Those details are on the website, teamkyhherf.ky.gov, and in the below documents.
Constituents in Fayette County can go to covid19renterhelp.org to apply.
Jefferson County residents should visit stopmyeviction.org. 
For all other 118 Kentucky counties, Kentuckians should go to teamkyhherf.ky.gov.
Document Downloads
---
Eviction Relief Flyer FINAL 2021.pdf
Eviction Relief Flyer 2021 SPANISH.pdf
Share this post: