Commissioner honors three student groups for advancing educational excellence
(FRANKFORT, KY) – Kentucky Education Commissioner Wayne Lewis on Wednesday honored three student-based organizations from across the Commonwealth for their participation in a new initiative aimed at promoting the importance of education. The groups honored represented a total of five public school districts:
Boys to Men Leadership
Affiliated Districts: Bowling Green City Schools, Warren County Public Schools, Jefferson County Public Schools


Paducah's Pen Pal Project
Affiliated District: Paducah Independent Schools


STEMY
Affiliated Districts: Jefferson County Public Schools, Oldham County Public Schools
The initiative was inspired by the Louisville-based group, Balling for a Cause, that is comprised of students ages 9-16 who are canvassing low-income neighborhoods in Louisville, passing out fliers and talking to parents about becoming more involved in their children's education.
"We wanted to empower passionate students across the state to achieve at higher and higher levels, inspire their peers to work hard and achieve, and actively serve their communities as the Balling for a Cause group is," said Lewis. "The groups who were selected to be honored for their work with the initiative all displayed great initiative in spreading the importance of education to their peers."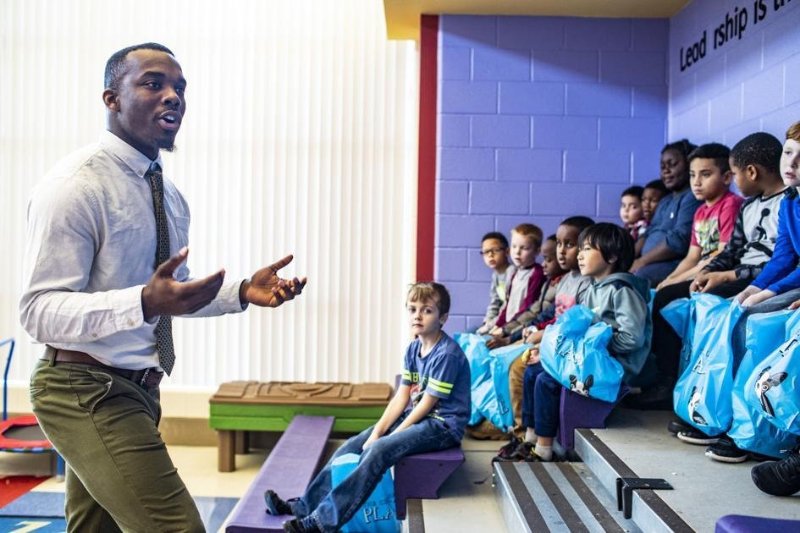 The Boys to Men Leadership group is led by Bowling Green City Schools Employment Specialist Tyreon Clark, who works with male students from kindergarten through 6th grade who come from various backgrounds on leadership and workforce skills.

"The Boys to Men Leadership Group is a program that is designed to mold young boys into respectful young men. We focus on academic, behavior, emotional and social development," said Clark. "Boys to Men is a brotherhood that is built on the core of young men coming together to create positive change in their lives and communities."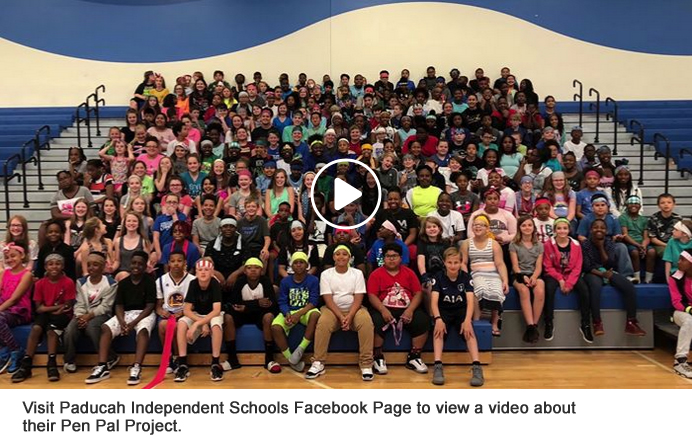 The Paducah's Pen Pal Project was established to engage young students as they transition from elementary to middle school, allowing students to hone creative and authentic writing skills and to foster inclusion, empathy and acceptance.

"Throughout the school year, students from Paducah Independent Schools' three 5th grade classes write letters back and forth to each other, allowing students to get to know their future middle school classmates before they make the big transition," said group coordinator Mary Hunter Hancock.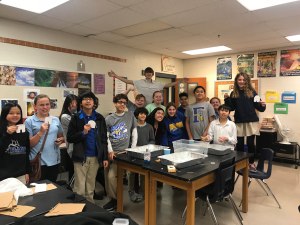 STEMY, Inc., which is stands for Science Technology Engineering and Math + Youth, is an entirely student-led organization based out of Louisville that is comprised of students from Jefferson County Public Schools, Oldham County Public Schools and home-schooled students.

"We began as an after-school gathering of a few passionate students eager to help our peers with their science fair projects," said STEMY CEO Allison Tu, a senior at duPont Manual High School. "However, after looking outside our high school, we saw that too many of our fellow students were left to their own devices and weren't getting the education they deserved. Thus, we evolved and expanded STEMY into a 501(c)(3), dedicated to providing high-quality educational opportunities to all students in our community regardless of gender or background."

To participate in the Kentucky Department of Education's Student Ambassador Initiative, interested student groups submitted an "Intent to Participate" form, detailing an education-related community service project. Student groups then submitted a video highlight of their project, explaining its impact. Commissioner Lewis viewed all of the videos that were submitted and hand selected the student groups that were honored today.

"All of the student groups who participated are doing great things in their communities," said Lewis. "The students who are being honored today, however, have done amazing work emphasizing the importance of a high quality education and how it can be transformational in a young person's life."

The next round of the Student Ambassador Initiative will begin soon. Interested groups can submit an intent to participate form online at kydeptofed.wufoo.com/forms/wqvd4bb0sudk87/.
Share this post: