Six-part KET Series Address Youth Mental Health
Six-Part KET Series "You Are Not Alone" to Address Youth Mental Health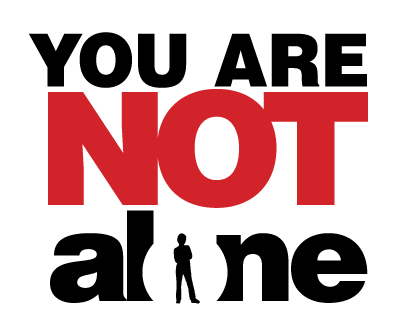 It's not easy being an adolescent in today's world.

One out of every five young people, ages 13-18, live with a mental health disorder, yet stigma keeps them largely in the shadows. Additionally, suicide is the second leading death for youths ages 12-18, claiming more of our nation's young people every year than cancer, heart disease, pneumonia and influenza combined, according to the Centers for Disease Control and Prevention.
To shine a light on this pervasive problem and examine solutions, KET has created You Are Not Alone, a six-part series, hosted by Renee Shaw, that aims to raise awareness of youth mental health issues – including depression, anxiety, suicidal thoughts, toxic stress and more.

May is Mental Health Awareness Month, and KET will be airing the series in back-to-back, 30-minute episodes on three consecutive Mondays, May 20-June 3, at 9/8 pm on KET.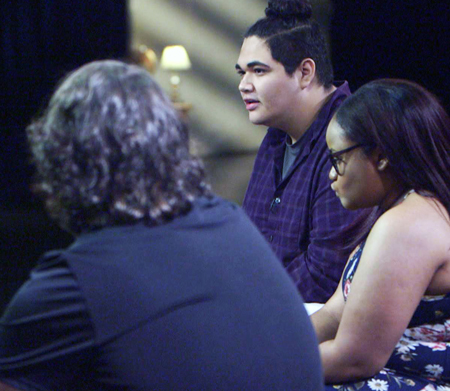 Topics to be covered include:
May 20: "Youth Speak Out" and "Help for Families and Caregivers"
May 27: "Whole Child, Whole School" and "Depression and Anxiety"
June 3: "Trauma and Toxic Stress" and "Suicide Prevention/Teaching Hope"

Organizations highlighted in the series include Student Alliance for Mental Health Innovation and Action (StAMINA); Transition Age Youth Launching Realized Dreams (TAYLRD); the Kentucky Partnership for Families and Children; Operation Parent and more.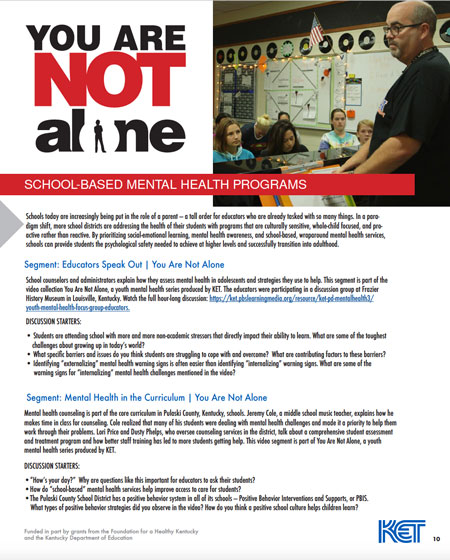 Additionally, physicians, psychologists, educators and other experts who are helping lead the charge to reduce stigmas surrounding mental health and to provide greater access to treatments and solutions are featured, including
anxiety specialist Dr. Kevin Chapman; Dr. Ginny Sprang, executive director of the Center on Trauma and Children at the University of Kentucky; and Dr. Hatim Omar, chief of the Division of Adolescent Medicine at UK HealthCare.
The full series is available for online streaming at KET.org/youth-mental-health. Additionally, via a collaboration with PBSLearningMedia, segmented videos and accompanying discussion guides are available online at KET.org/notalone.
You Are Not Alone is a KET production, produced by Laura Krueger and Renee Shaw. The series is funded in part by a grant from the Foundation for a Healthy Kentucky and Project AWARE.
Share this post: